Frederick W. Obear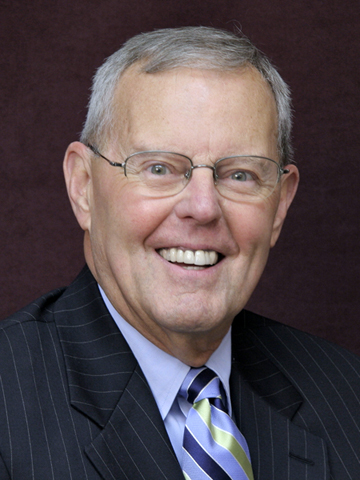 FREDERICK W. OBEAR graduated from the University of Massachusetts at Lowell with high honors and a B.S. in Chemistry in 1956. He received his Ph.D. in Chemistry in 1961 from the University of New Hampshire in Durham.
Dr. Obear spent the years from 1960 through 1981 at Oakland University, Rochester, Michigan where he held the positions of Professor of Chemistry, Dean of Freshmen, Provost and Vice President for Academic Affairs. He was Chancellor at the University of Tennessee at Chattanooga from 1981 to 1997. In 1997 he became Special Assistant to the President and Acting Vice President for Academic and International Programs, American Association of State Colleges and Universities. From 1997 to 2007 he was University Professor and Chancellor Emeritus at the
University of Tennessee at Chattanooga and continues as Chancellor Emeritus.
Dr. Obear's memberships include the American Chemical Society, American Association for the Advancement of Science and the American Association for Higher Education. He is the recipient of ACE Fellows 25th Anniversary Service Award, the Jewish National Fund Tree of Life Award and an honorary degree of Doctor of Humane Letters from the University of Massachusetts at Lowell.
Dr. Obear's association with Capital Formation Counselors, Inc.® began in 2009 as Vice President of this corporation devoted to the long-term preservation of private capital.